Gelding 15 hds 1125# Bay Tobiano
Dakota is a 10 year old APHA registered, 15 hand bay tobiano gelding. He goes back to "Bar Mounts Kid" a son of APHA National and Supreme Champion barrel racing and roping horse "Bar Mount". Dakota is a classy looking and true all around gelding. A finished head horse that has been used by various skill levels including a lady roper, and a 6+ header. He is quick across the line, and fast on his feet. Dakota is well broke, he lopes nice circles, move of your legs and stays in the bridle. He has been thru the barrel pattern and had some heeled on him as well. You can breakaway, goat tie and rope the Smarty machine also. Dakota has been ridden alot of miles in the grassy hills. A prime aged head horse with lots of look and ability.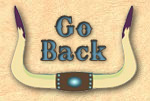 Gelding 14.3 hds 1100# Buckskin
Jessie is a 14.3 hand bucskin gelding. He is a nice solid ranch horse that is gentle and quiet to heel on. Jessie is old foundation looking with a nice laid back disposition. He is bred the best and parentage verified with the AQHA sporting the cowhorse lines of "Poco Tivio" and "Doc Tari". A great sized gelding that is smooth and easy to ride. Jessie is an all around kinda gelidng. He will go do a days work, let you rope the smarty machine, cruise thru the trail course, and then go rope some steers. His looks and disposition make him very desirable kinda horse and above all Jessie is safe for the entire family.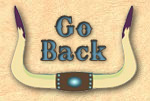 Gelding 15.2 hds 1200# Black
Whiskers is a big handsome 10 year old jet black head horse. He stands 15.2 is good footed and heavy made. He is "Little Peppy" and "Freckles Playboy" bred and has lots of expression running to a steer. Whiskers has been roped on by a wide range of ropers. He can run and handle the faster cattle, yet he rates the slower pen just as good. He is a big strong gelding, yet he is easy to get along with and control. Whiskers has been used outside so he has a good work etiquette. He is willing and able to do just about anything you ask of him. He is gentle to be around and has packed some kids around the ranch. Whiskers is a big pretty ready to go head horse most anyone will enjoy.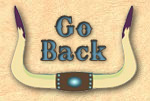 Gelding 15 hds 1100# Sorrel
Rio is a 10 year old, 14.3 hand cute made sorrel gelding. He has been ridden all over the southwestern desert and thru the mountains. He has gathered lots of cattle and has roped, sorted and doctored in the pens. He has worked for a living and has seen and done it all. A veteran ranch horse that you can take on a leisurley ride and enjoy. Rio stands 14.3 hands, he's gentle to shoe, handle and haul.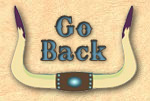 Gelding 15.1 hds 1200# Bay
Kodiak is a big pretty bay that ropes both ends. This gelding is broke the very best. He rides collected in the bridle, moves off your legs and can stop and spin. He scores and has plenty of speed, rate and can really stop. Kodiak has accommodated a #7, a competitive woman roper, a senior gentleman and a couple teenage grandkids. He is an outstanding ranch horse. He will cut a cow, open and close gates and go anywhere and do anything you ask him to do. Kodiak is a true all around cow horse. He is by a son of Carol Rose's legendary Multi Million Dollar sire "Shining Spark", who's offspring donimate both the reining and cow horse competitetions. Kodiak is enrolled in the AQHA Incentive Fund. A beautiful 11 year old gelding with all the looks, breeding, and training you could ask for. Horse shows, jackpots, ranch horse competitions or just have the fanciest brokest horse around, he's ready to go do it.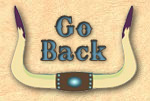 Gelding 15 hds 1100# Sorrel
Archie is a super solid head horse. Everyone from a #3 to a #6 has roped on him. He is very gentle and very automatic. He is a wise and forgiving horse that will tolerate the mistakes of a lower level roper or someone trying to brush up on their skills. He is smooth and easy to control. A nice sized horse that will not overpower a beginner or a kid. Archie is a kind and gentle gelding that meets you at the gate everytime you catch him. He hauls good, stands quietly and is pleasant to be around. Archie won't come with any instructions he's one of those hard to find kind you can just get on, go rope and have fun.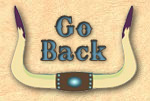 Gelding 15.1 hds 1200# Red Dun
Walter is a 15.1 hand thick made foundation looking red dun gelding. He is a very solid and easy to get along with head horse. He scores the best and runs to a steer with alot of natural rate. He handles cattle and is honest and consistent to rope on. Walter has been hauled to some college rodeos and used in the breakaway. If you want to heel some he can handle that end as well. Walter not only is a proven rope horse he is a top notch ranch horse. He has been a favorite and the go to horse for the main foreman of a major cattle operation. This gelding is an all around horse, he's broke, dependable and gentle to use. Walter is "Docs Hickory" x "Freckles Playboy" bred and has all the cow sense those horses are known for. He is a beautiful gelding from his big heavy hip to his baby doll head. His knowlege and extensive experince both in and out of the arena make him a one of a kind horse. Walter is for sale but until he sells we will continue to use and enjoy him here at the ranch.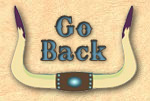 Gelding 15.2 hds 1200# Blk/Wht Tobiano
Big pretty 15.2 hand black and white paint head horse. Bought this gelding from a good friend. Scores great has plenty of run for the upper level, longer score ropings. Has plenty of rate and stays honest for the lower numbered ropings as well. This gelding has a nice move in the corner and shapes and handles cattle like one should. This gelding is nicely broke and very smooth. He lopes quiet slow cirlcles and is easy to ride and control. A really nice head horse for the World Series ropings or any kind of jackpot. Very gentle to handle and be around. Hauls good, no issues. He's a winner.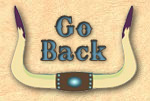 Stitch
Gelding 15.2 hds 1200# Sorrel
Stitch is finished head horse, and an outstanding ranch horse. He has been hauled to the jackpot ropings and some college rodeos. You can head on him, tie goats off him, and he will run the barrels. He has been used extensively in the branding pen sorting and dragging calves to the fire. He is a 15.2 hand big boned, durable foundation bred gelding going back to "Poco Bueno" and "Pat Star Jr". Stitch is a big strong head horse and a proven ranch horse and he is enrolled in the American Quarter Horse Association's Ranching Heritage program.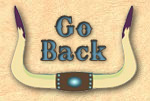 Baxter
Gelding 15 hds 1150# Sorrel
Baxter is a head and heel horse and a veteran ranch horse. He is foundation bred going back to Harlan and King. He is big boned and good footed. A very durable horse that you can ranch on, practice on and still have plenty of horse to haul to the ropings on the weekends. This gelding has has gathered and doctored cattle outside. He is one that can get around in rough country. Baxter has been roped on by a good 5+ header. He will have plenty of speed and is strong to the horn. A 15 hand cowboy looking sorrel gelding with a flaxen mane and tail.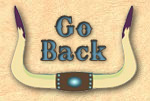 Gelding 15.0 hds 1150# Palomino
An upper level head horse. Has been hauled to all kinds of rodeos and big ropings including the George Strait, the WSTR Finale in Las Vegas, the College National Finals and many open ropings and Pro and College rodeos. He is a proven winner at the upper level. He is very quick across the line, handles cattle and has a fast finish. He has all the tools you need to win at the upper level. Hes quick, fast and strong. He operates good in both short and long scores and both indoor and outdoor setups. This gelding stands 15 hands. He is gentle to be around and use. Dragon is one cool horse and will be an asset to a competitive header looking for a proven horse to go win on.