Gelding 15 hds 1200# Sorrel
Here's a good one!! Hockley is a 10 year old 15 hand sorrel gelding. He is bred the best and as pretty as a picture. A grandson of multi-million dollar sire "Grays Starlight" who's offspring have earned in excess of $10 million dollars and out of an own daughter of NRHA money earner "Smartest Little Pep". A royally bred gelding with looks, disposition and ability all wrapped up in one package. Hockley is a finished head horse as well as a solid and seasoned heel horse. He is super broke, very smooth and easy to ride and rope on. He has the kindest, gentlest disposition and always a perfect gentleman to be around. Hockley is a talented horse that is no stranger to the short round. He has been hauled and won on by some top ropers but remains safe and consistent for any level. This is a super broke horse, he is fun to ride no matter what day or what your doing on him. Wife, kids and senior citizen safe this gelding is a top of the line horse for the most discriminating buyer.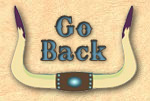 Rocket
Gelding 15.2 hds 1200# Blk/Wht Tobiano
Big pretty 15.2 hand black and white paint head horse. Bought this gelding from a good friend. Scores great has plenty of run for the upper level, longer score ropings. Has plenty of rate and stays honest for the lower numbered ropings as well. This gelding has a nice move in the corner and shapes and handles cattle like one should. This gelding is nicely broke and very smooth. He lopes quiet slow cirlcles and is easy to ride and control. A really nice head horse for the World Series ropings or any kind of jackpot. Very gentle to handle and be around. Hauls good, no issues. He's a winner.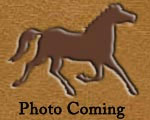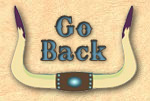 Stitch
Gelding 15.2 hds 1200# Sorrel
Stitch is finished head horse, and an outstanding ranch horse. He has been hauled to the jackpot ropings and some college rodeos. You can head on him, tie goats off him, and he will run the barrels. He has been used extensively in the branding pen sorting and dragging calves to the fire. He is a 15.2 hand big boned, durable foundation bred gelding going back to "Poco Bueno" and "Pat Star Jr". Stitch is a big strong head horse and a proven ranch horse and he is enrolled in the American Quarter Horse Association's Ranching Heritage program.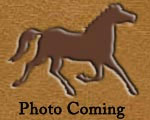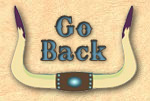 Baxter
Gelding 15 hds 1150# Sorrel
Baxter is a head and heel horse and a veteran ranch horse. He is foundation bred going back to Harlan and King. He is big boned and good footed. A very durable horse that you can ranch on, practice on and still have plenty of horse to haul to the ropings on the weekends. This gelding has has gathered and doctored cattle outside. He is one that can get around in rough country. Baxter has been roped on by a good 5+ header. He will have plenty of speed and is strong to the horn. A 15 hand cowboy looking sorrel gelding with a flaxen mane and tail.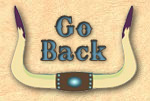 Blue Chip
Gelding 15.1 hds 1200# Blue Roan
Blue Chip is a really nice 9 year old true blue roan gelding. He stands 15.1, has a big hip, pretty head and big kind eye. This gelding is well broke, he has a soft slow lope, and is quiet and smooth to ride. He is very kind and gentle to be around. He is bred to be a good horse an own son of "Talk of the Party" and going back to two leading quarter horse sires of performance horses "Barpassers Image" and AQHA Hall of Fame stallion "Zips Chocolate Chip". Blue Chip is a fun horse to have around and rope on. He scores quiet and runs to a steer with lots of natural rate. He has no duck and has always been safe and easy to get along with. His laid back disposition makes him a horse that will only go the speed you need him to. You dont need to be top competitor to be able to ride and rope on this one. Blue Chip was raised up north and has seen alot of open county. Outside the roping pen he a great horse to go take a relaxing ride on. Blue Chip is enrolled in the AQHA Incentive Fund and is a good choice for someone looking for a easy to ride head horse and a pretty safe gelding to share with the family.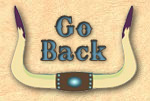 Harrison
Gelding 15.2 hds 1200# Sorrel
Harrison is a super nice head horse. He is as automatic as one can get. We have hauled him as a personal horse. Everyone from a #4 to a #7 has won off him. He stands 15.2 and is big boned, heavy muscled and very handsome. Harrison scores, has plenty of run and rates like a good one should. He is light on your hand and easy to control. He's honest, completely seasoned and a horse thats easy to win on. Harrison is a good choice for the USTRC, WSTR or about any kind of jackpot roping. He is easy to shoe, gentle to use and the horse we have hauled when the big prizes are up.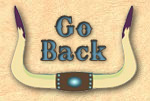 Hawkeye
Gelding 15 hds 1100# Bay Roan
Hawkeye is a very cool multiple event horse. You can head, heel, breakaway, tiedown and he is a finshed and seasoned barrel horse. He is a two time year end champion heel horse and a winning breakaway horse. He is finished and seasoned barrel horse that is easy to operate with absolutley no gate issues. Haul him to the jackpot heading or heeling and then go use him on the ranch. He is a dependable, wise and seasoned ranch horse. Hawkeye stands 15 hands and is a classy looking bay roan. He goes back to the legendary NRHA Hall of Fame "Hollywood Dun It. Hawkeye is one of those hard to find mulitply event horses and is a proven winner at multilple levels. He will be an asset to a high school rodeo family or anyone looking for a talented well seasoned horse. With all his talent and accomplishments he remains gentle, predictable and safe to use. Hawkeye is a top of the line horse an he's just 8 years old.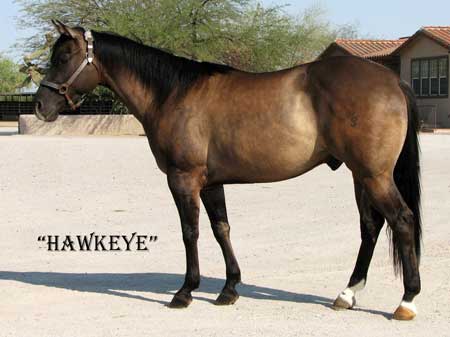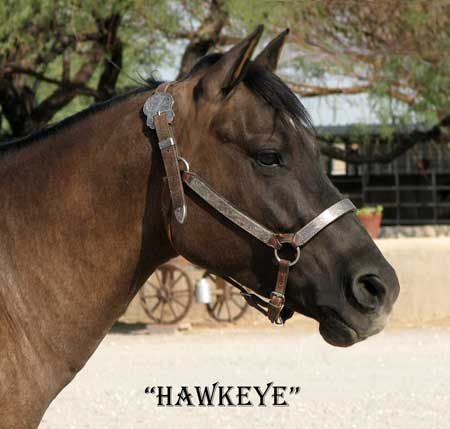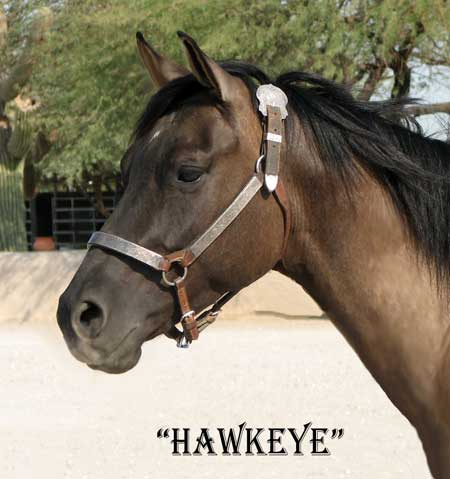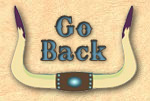 Gelding 15.0 hds 1150# Palomino
An upper level head horse. Has been hauled to all kinds of rodeos and big ropings including the George Strait, the WSTR Finale in Las Vegas, the College National Finals and many open ropings and Pro and College rodeos. He is a proven winner at the upper level. He is very quick across the line, handles cattle and has a fast finish. He has all the tools you need to win at the upper level. Hes quick, fast and strong. He operates good in both short and long scores and both indoor and outdoor setups. This gelding stands 15 hands. He is gentle to be around and use. Dragon is one cool horse and will be an asset to a competitive header looking for a proven horse to go win on.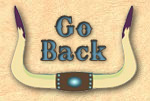 Gelding 15 hds 1100# Gray
JB is a solid and well seasoned dual ender. He has been to all kinds of jackpots ropings. He is a fast, quick head horse you can go win on. If you want to switch ends he is good to heel on as well. JB has been hauled by some competitive ropers so he will be plenty of horse for most of the ropings. He is a horse you can practice on and then haul to the jackpots on the weekends. He stands 15 hands and is flea bit gray.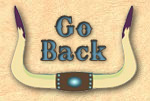 Gelding 15.1 hds 1250# Palomino
Its tough to become a favorite in this group of horses, but Bentley did and he's one cool horse. Bred by Atkins Ranch he carries their rocking A brand on his left hip. Bentley is a beautiful 6 year old palomino horse! He stands 15.1, has a huge hip and a pretty little head. In additon to his good looks Bentley has the upper end of speed and as good a disposition as you will ever find. He is a head horse and definetly a good one. He is as versatile a ranch horse a money can buy. He will sort, run and bust one in the pasture and let you tie him down. He has day worked for some good hands. His pedigree is filled with some of the most historic cow horse bloodlines. He is an own son of AQHA Perfromance Champion "Barons Feature Red" earner of over 340 AQHA points. As talented as he is he remains safe and gentle for everybody. An absolutley beautiful top of the line head horse thats sensible and solid well past his years.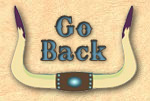 Gelding 15 hds 1150# Palomino
Cool Cat is a beautiful 7 year old palomino head horse. He has an impressive performance pedigree that goes back to NRHA Hall of Fame and $6,000,000 sire "Hollywood Dun It". Cool Cat is a talented horse with a kind attitude and quiet disposition. He has been in the hands of a good trainer and talented roper. He is well broke and well mannered. He spent the summer gathering mother cows and branding calves. Always a pleasant horse to ride and use. Cool Cat has been hauled to the jackpots, he scores great and has a good lateral move. If you're looking for a nice horse you better look here. He's beautiful, he's fun to ride and rope on and on top of that he's gentle for everybody.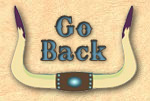 Gelding 14.2 hds 1100# Red Dun
Sunbadger is a super classy red dun gelding that is a carbon copy of his daddy NCHA Super Stakes and AQHA Champion "Mr Sun O Lena". A young but very talented heel horse. He is short strided and really quick on his feet. He hunts the corner, squares up and stops like one should. Well broke, he is light on your hand and very responsive. He has been in good hands and is quiet and eager to please. Sunbadger has been hauled to some World Series ropings and local jackpots. This gelding has a world of ability, always level headed and sharp he's going to be a big timer.