Gelding 15.1 hds 1250# Bay Roan
Bobby Joe is a class act. An absolutley beautiful 15.1 hand bay roan gelding, He is thick, shapey, has big black feet and a very pretty head. Bobby Joe is by a point earning son of AQHA Champion and World Champion sire "Mr Joes Song". His Pedigree is full of top performance horses so it is no wonder he is as nice as he is. This classy gelding has been ranched on in the sandhills and will be a top of the line ranch horse. Always dependable and predictable. He is a super nice head horse. The kind lots of folks are looking for. Bobby Joe was trained by a top hand and he will have the best of manners and work etiquette. He is broke, quiet and smooth to ride. He is solid and finished and very easy to rope on. His kind predictable disposition makes him safe and enjoyable for everyone who gets on him. He remains the same good horse whether we ride him once a week or everyday. Bobby Joe is for sure a top of the line gelding with all the bells and whistles. He will fit the most descriminate buyer. Whomever buys Bobby Joe is really going to enjoy him.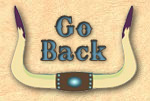 Gelding 15 hds 1150# Sorrel
Buddy is 15 hand stout made sorrel gelding. He is a solid head and heel horse. He has been hauled to all kinds of jackpots including the World Series Finale in Las Vegas. He is easy to head on. Runs to the same spot with no duck. He has been heeled on by various level heelers including a senior gentleman tied on. Buddy adjusts to whatever level rider is on him. He is a nice gelding to be around, he stands tied quietly and is easy to shoe and haul. Buddy won't come with many instructions he's just one of those easy to ride and rope on horses.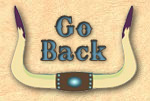 Gelding 15.1 hds 1150# Gray
Silver is a clean made 15.1 hand 9 year old gray gelding. He has a laid back gentle disposition. His pedigree is full of top performers like "High Brow Cat", "Doc Athena" and "Little Peppy". This gelding has had extensive time riding the pastures. He works the gate, crosses the creek and goes where you point him. Silver is a quiet head horse that scores flat and has alot of rate. He is patient with lower level ropers, allowing you to brush up on your skills. If you need to heel some he can do that end as well. An easy to control, easy to get along with gelding just in his prime.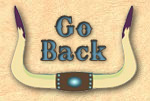 Gelding 15 hds 1150# Chestnut
Wilson is a 9 year old foundation looking, short, thick bodied gelding that ropes both ends. He is a tough horse that you can use every day and still have plenty of horse when the weekend ropings roll around. He has plenty of run and is strong on the horn. He is quick footed, quick handling and gets to cattle fast. Wilson has been used to sort and gather cattle and is as handy on the ranch as he is in the roping pen. Good footed, durable and easy to haul. This gelding will work for someone wanting a horse they can practice on all week and haul to the jackpots on the weekends.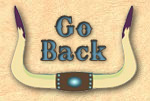 Gelding 16 hds 1300# Bay
Digger is an 11 year old finished head and barrel horse. He stands 16 hands, is big boned and built to last. He is by a son of the the great "Two Eyed Red Buck" earner of 279 AQHA points and sire of multiple World Champion performers. Digger is a unique horse, he is as gentle as he is big. He has been hauled to many ropings and big jackpots and is easy to win on. Digger has won many awards, cash and is a 2019 saddle winner. He has been ridden all summer by a 4 year old boy and has done some playday events. He is a finished barrel horse who runs a solid pattern placing in the 2D and 3D. Digger has been used for every kind of job imaginable on the ranch. He truley is unique in size, disposition and versatility. If your looking for a bigger style head horse, one that has proven himself a winner at the ropings, the barrel races, and the playdays, you will look a long time to find one like Digger. He's senior citizen safe and kid approved. Don't hesitate to call on him, you won't want to miss him.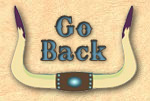 Gelding 15 hds 1100# Sorrel
Dusty is a 9 year old 15 hand solid gentle head horse. He has been roped on by adults and kids. He makes the same run every trip. He scores, rates and is easy going. Dusty has been used for everything. Ridden everywhere outside. You can get a job done on him or just cruise around and let the kids enjoy him. He is a kind horse with that meet you at the gate kinda disposition. Dusty isnt going to take you to the BFI but if you are looking for a safe gentle head horse the whole family can ride he may just fit the bill.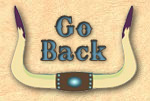 Gelding 15 hds 1175# Perlino
We call him Frankie and he is a one of a kind horse. A very nice 9 year old head horse that is fast across the line. He pins his ears and gets to a steer with lots of natural rate. He is light on your hand and quick on his feet. He has been hauled and is no stranger to the winners circle. A competitve horse that has been used by both a mid level and an upper level header. Frankie gets noticed everywhere he goes, from his expressive way of working to his unusally handsome looks. Frankie is AQHA Parentage Verified and carries the foundation bloodlines of the AQHA Heritage Breeder "Wagon Wheel Ranch" which was the subject of an Emmy nominated documentary, "Heritage Preserving The Foundation of the American Quarter Horse. This foundation bred gelding is a true cowhorse, one you can go win on at any roping and then go do any job on the ranch. A very nice horse both safe and solid for most anyone to use. His bloodlines, his unlimited talent and his one of a kind looks makes him a topic of discussion where ever he goes.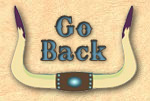 Gelding 14.3 hds 1100# Bay
An extra nice heel horse. Tracker is very well broke, super gentle and has been used outside alot. He is safe and easy to ride and rope on. Heeled on by an upper level heeler as well as a mid level senior he is solid and has worked for everyone. A classy looking 14.3 hand 9 year old typey made bay gelding with a cute head and a kind eye. Tracker is by a son of NCHA and AQHA Champion "Mr Sun O Lena" and goes back to "King" and "Little Peppy". Its for sure he is bred to be a cow horse. Tracker is one of those well sought after family friendly horses. He stands tied quietly, is easy to shoe, bath and groom and is a pleasure to be around. When not in the roping pen he is a fun horse to just go ride. No instructions needed with this gelding, buy him and go enjoy him.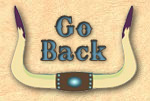 Gelding 15 hds 1100# Sorrel
Rusty is a ten year old, 15 hand sorrel geldling. He is an experienced ranch horse, that has gathered cattle and looked after livestock on a southwestern ranch. He opens gates, will drag calves to the fire and isnt afraid of a days work. Rusty will cruise thru the cowboy obstacle course. He will climb the hills, cross bridges and water and go thru the tunnels. He has been around traffic, dogs, ATV's and everything else on the ranch. He has been on some pack and camping trips. He stands tied well and gets around in most any kind of terrain. Rusty is an all around ranch horse that is good to shoe, and easy to load and haul.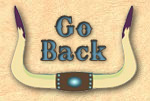 Gelding 15.2 hds 1250# Chestnut
This is an amazing horse. We purchased him for our son a couple of years ago to compete on. Our son is now in college. Howdy is big and powerful, and everything you would expect in a high end horse. He is a well seasoned multiple event horse. A finished head, heel, breakaway and tie down calf horse. He is a well known horse and a proven winner at every level. He has won many PRCA rodeos with an NFR roper both in the tie down and the heading. He has been a multilple champion in the high school rodeo breakaway and tie down events. He is a multiple year end winner in the Grand Canyon Rodeo Association. He has been to all the major events from the Reno Rodeo, the Tucson Rodeo, the Cervi, The High School Finals and too many to list. Howdy is an own son of AQHA World Champion Heading, Heeling and Super Horse "Popular Resort Figure" and he is enrolled in the AQHA Incentive Fund. He is the carbon copy of his daddy. A heavily muscled beautiful chestnut gelding with the talent and disposition of a true champion. Howdy is a complete gentleman in every way. You can count on him to be dependable and predicatable and thats why he's a winner. These kind of horses are hard to find. Howdy is completly sound of mind and body. He is 100% fit, completley safe and ready to win on. Howdy will be an asset to someone looking for a big time horse and one that has proven himself a winner at every level. We couldn't have been more proud to have owned this exceptional horse. If you want a true winner and can afford to buy you will absolutly love him.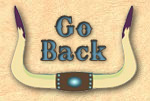 Gelding 14.3 hds 1100# Sorrel
Hitman is one cool horse. An own son of "High Brow Cat", the #1 leading cutting sire with offspring earnings of over $33.5 million dollars. Waggoner Ranches, High Brow Cat stood booked full for a fee of $22,500 per breeding. Never before has a stallion dominated the cutting horse world like "High Brow Cat". This gelding has been no exception to the rule. He is a true all around horse in every way. We purchased this expectional gelding at a young age and have owned him for the past nine years. He has been one of our personal favorites and the go to heel horse for many many big evernt. He has been hauled to USTRC and World Series ropings, rodeos, jackpots and most every kind of major event. He has been the choice mount at the World Series Finale in Las Vegas on numberous occassions. This gelding is solid, seasoned in every way and will be as gentle as they come. A comformationally correct gelding with a beautiful head and a big kind eye. Hitman is a friend of everyone. He is tremendously kind, safe and family friendly. His laid back disposition makes him a good choice for someone with a busy schedule. This exceptional gelding has proven himself a winner when the big bucks are up. We have enjoyed this outstanding gelding and will offer him fit and ready to win on. If you are looking for a quality heel horse safe for all levels Hitman is definite must see.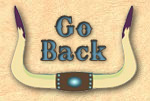 Gelding 15 hds 1150# Black
Murphy is a very handsome, 6 year old , 15 hand coal black head horse. He is a talented horse with a good dispostion. He scores, runs and rates and is easy to rope on. Murphy has been hauled to the jackpots and won on. This gelding is a nice size. He is big boned and good footed, has a big hip and a really pretty head. We bought him from the guy who raised him. He used him a bunch on the ranch. Murphy is well broke, agile and quick on his feet. We have heeled and break awayed a few on him as well. We have loped him thru the barrel pattern and taken him thru the cowboy trail course. He does it all. A true all around gelding that definetly turns some heads. With his entire carreer a head of him, he's for sure a good one to have around.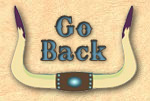 Gelding 15 hds 1150# Blue Roan
Prowler is a well bred, foundation looking true blue roan gelding. He grew up on a ranch and earned the best kind of education, out branding calves and doctoring wheat pasture cattle. He has been roped on by a good hand and is a nice heel horse. He has been hauled and made the short round in some tough roping. This gelding is big boned, good footed, and built to last. He is athletic, talented and a true cowhorse. He scores good, keeps his eye on the cattle and has lots of run and stop. Prowler is well broke and quick on his feet. He has the ability to make a top notch breakaway or tie down calf horse as well. It's really hard to believe he is just 4 years old. His unlimited talent, his ranching eduation, and his unusually handsom looks definetly makes him a well sought after, one of a kind horse. With just a little more seasoning Prowler is for sure on his way to being a very high dollar rope horse.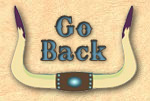 Gelding 15 hds 1125# Bay Tobiano
Dakota is a 10 year old APHA registered, 15 hand bay tobiano gelding. He goes back to "Bar Mounts Kid" a son of APHA National and Supreme Champion barrel racing and roping horse "Bar Mount". Dakota is a classy looking and true all around gelding. A finished head horse that has been used by various skill levels including a lady roper, and a 6+ header. He is quick across the line, and fast on his feet. Dakota is well broke, he lopes nice circles, move of your legs and stays in the bridle. He has been thru the barrel pattern and had some heeled on him as well. You can breakaway, goat tie and rope the Smarty machine also. Dakota has been ridden alot of miles in the grassy hills. A prime aged head horse with lots of look and ability.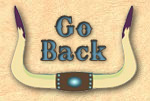 Gelding 14.3 hds 1100# Buckskin
Jessie is a 14.3 hand bucskin gelding. He is a nice solid ranch horse that is gentle and quiet to heel on. Jessie is old foundation looking with a nice laid back disposition. He is bred the best and parentage verified with the AQHA sporting the cowhorse lines of "Poco Tivio" and "Doc Tari". A great sized gelding that is smooth and easy to ride. Jessie is an all around kinda gelidng. He will go do a days work, let you rope the smarty machine, cruise thru the trail course, and then go rope some steers. His looks and disposition make him very desirable kinda horse and above all Jessie is safe for the entire family.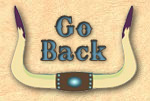 Gelding 15.2 hds 1200# Black
Whiskers is a big handsome 10 year old jet black head horse. He stands 15.2 is good footed and heavy made. He is "Little Peppy" and "Freckles Playboy" bred and has lots of expression running to a steer. Whiskers has been roped on by a wide range of ropers. He can run and handle the faster cattle, yet he rates the slower pen just as good. He is a big strong gelding, yet he is easy to get along with and control. Whiskers has been used outside so he has a good work etiquette. He is willing and able to do just about anything you ask of him. He is gentle to be around and has packed some kids around the ranch. Whiskers is a big pretty ready to go head horse most anyone will enjoy.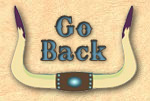 Gelding 15.2 hds 1200# Blk/Wht Tobiano
Big pretty 15.2 hand black and white paint head horse. Bought this gelding from a good friend. Scores great has plenty of run for the upper level, longer score ropings. Has plenty of rate and stays honest for the lower numbered ropings as well. This gelding has a nice move in the corner and shapes and handles cattle like one should. This gelding is nicely broke and very smooth. He lopes quiet slow cirlcles and is easy to ride and control. A really nice head horse for the World Series ropings or any kind of jackpot. Very gentle to handle and be around. Hauls good, no issues. He's a winner.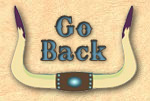 Stitch
Gelding 15.2 hds 1200# Sorrel
Stitch is finished head horse, and an outstanding ranch horse. He has been hauled to the jackpot ropings and some college rodeos. You can head on him, tie goats off him, and he will run the barrels. He has been used extensively in the branding pen sorting and dragging calves to the fire. He is a 15.2 hand big boned, durable foundation bred gelding going back to "Poco Bueno" and "Pat Star Jr". Stitch is a big strong head horse and a proven ranch horse and he is enrolled in the American Quarter Horse Association's Ranching Heritage program.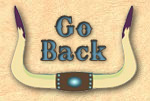 Baxter
Gelding 15 hds 1150# Sorrel
Baxter is a head and heel horse and a veteran ranch horse. He is foundation bred going back to Harlan and King. He is big boned and good footed. A very durable horse that you can ranch on, practice on and still have plenty of horse to haul to the ropings on the weekends. This gelding has has gathered and doctored cattle outside. He is one that can get around in rough country. Baxter has been roped on by a good 5+ header. He will have plenty of speed and is strong to the horn. A 15 hand cowboy looking sorrel gelding with a flaxen mane and tail.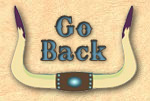 Gelding 15.0 hds 1150# Palomino
An upper level head horse. Has been hauled to all kinds of rodeos and big ropings including the George Strait, the WSTR Finale in Las Vegas, the College National Finals and many open ropings and Pro and College rodeos. He is a proven winner at the upper level. He is very quick across the line, handles cattle and has a fast finish. He has all the tools you need to win at the upper level. Hes quick, fast and strong. He operates good in both short and long scores and both indoor and outdoor setups. This gelding stands 15 hands. He is gentle to be around and use. Dragon is one cool horse and will be an asset to a competitive header looking for a proven horse to go win on.